Soundwaves opened the doors in November of 1994 in Lakeland, Florida. Our experience and commitment to customer service has earned us the reputation of being the area's premier audio and home theater design solution.
Our friendly, knowledgeable consultants are committed to your satisfaction. We'll help you choose from the finest products available to assemble an audio or home theater system to meet any budget. Soundwaves' professional design and installation department specializes in multi-room music and dynamic home theater systems for any budget.

To create an environment where anyone can feel at home. Whether you're just getting started with building a home theater, or you're an experienced audiophile, we have the experience to educate you, or provide that extra information that you've been searching for. We treat all of our customers fairly, and with the dignity and respect they expect to feel when purchasing something important for their home life. We don't make quick sales--we build long term relationships. Our customer referrals account for more than half of our annual growth, and we are proud of that. We are here for the long run, and we're not happy unless your happy. We recognize we are in an industry where technology changes daily, and it's our commitment to provide you with the best advice we can. We won't just sell you the latest thing unless we know the technology will be around for the long haul and that it makes sense for you.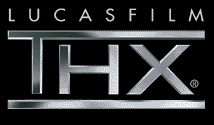 Certified since 1994